Do you know the Hama Beads? I swear, I bought these for my daughter… (when she was 2… yes, yes, it was for her me!)
Just a simple little house. I made a few rectangle shapes. Red for the roof. White for the walls with transparent beads for the windows. A little bit of glue gun to put everything together and voila!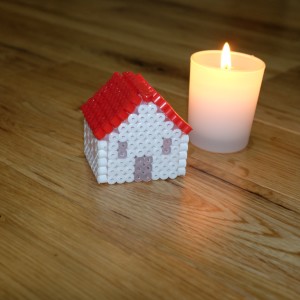 A simple DIY done super quickly!
Now I wonder if I should put a little string to put it in the Christmas tree, or just leave it as it is…